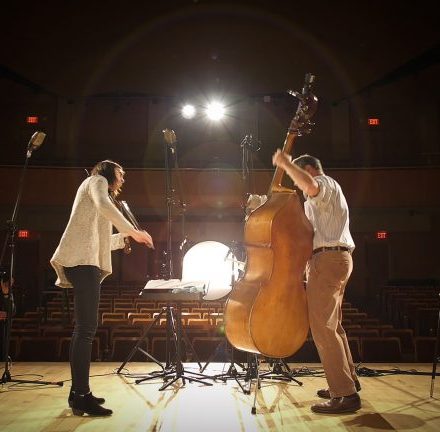 May 5, 2023
Tessa Lark Album Features Concert Duo for Violin and Bass
---
Tessa Lark and Edgar Meyer reunite to record movements I and IV of Edgar's Concert Duo for Violin and Bass, released on her new album The Stradgrass Sessions on May 5 (First Hand Records).
Tessa cites Edgar Meyer as one of her biggest musical influences. Since first performing with him in 2019 she now includes him in her circle of chamber music collaborators and recognizes purity and poignancy in all of his work.
"This album is a snapshot of the way I live in music; diversely, organically, intimately, sometimes collaboratively, sometimes solitarily, always sincerely – and anywhere, be it a concert hall or home studio" (Tessa Lark).
Listen to The Stradgrass Sessions now.
Watch Tessa and Edgar perform Movement 4 of Concert Duo here.