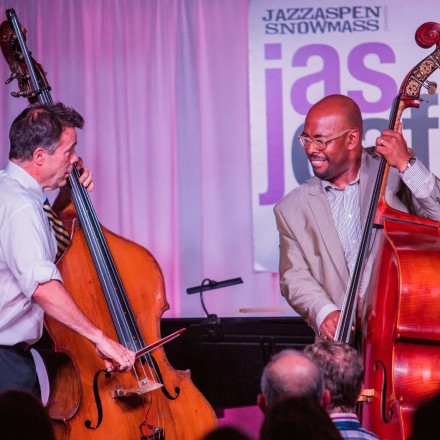 January 24, 2017
In concert with Christian McBride in Denver and Ithaca
---
Edgar Meyer reunites with Christian McBride for two evenings of double double-bass in Denver (January 26) and Ithaca (February 3).
The pair begins this month at the University of Denver's Newman Center for the Performing Arts on Thursday before reuniting next Friday at Bailey Hall at Cornell University, reprising the show that they have toured in both the United States and United Kingdom.
Click here to watch Edgar and Christian perform "FRB" at Emory University, recorded in October 2015.