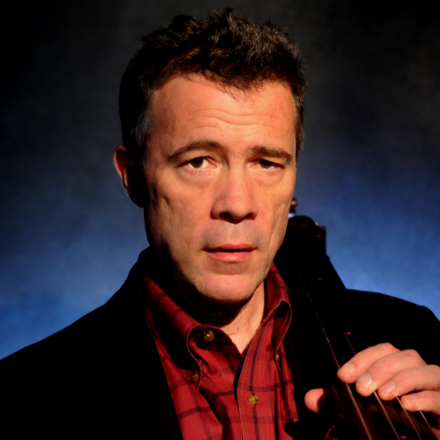 January 6, 2017
Edgar Meyer joins Louisiana Philharmonic Orchestra for symphonic and chamber concerts
---
Kicking off 2017 in the Pelican State, Edgar Meyer guests with the Louisiana Philharmonic Orchestra for two symphonic concerts on January 13 and 14 and one chamber concert on January 15.
The first two performances hear the musician as both composer and performer with his Double Bass Concerto No. 3 on a program alongside a new commissioned work by Adam Schoenberg, Bernstein's On the Waterfront Suite, and Gershwin's An American in Paris. Carlos Miguel Prieto conducts.
Edgar is joined by several members of the LPO on Sunday, January 15 — including violinists Hannah Yim and Xiao Fu, violist Tyler Sieh, cellist Rachel Hsieh, and fellow bassist David Anderson — for an afternoon of chamber works. The program opens with Cary Boyce's Nightshade, which is described by the composer as a mix of David Bowie and Prokofiev, continues with Anderson's own Seven Bass Duets, and concludes with Edgar's Quintet for String Quartet and Double Bass.
Click here for more information for January 13 and 14.