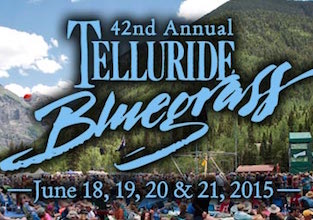 June 9, 2015
Edgar Meyer returns to Telluride Bluegrass Festival June 18 & 21
---
This month, Edgar Meyer can be found in Colorado where he reunites with the Telluride House Band to kick off the Telluride Bluegrass Festival. Alongside Béla Fleck, Sam Bush, Jerry Douglas, Bryan Sutton, and Stuart Duncan, Edgar plays a 9:30 set on June 18, the first day of the festival.
Three days later, Edgar closes out the weekend-long concert with mandolinist Chris Thile, his partner for the 2015 Grammy-winning album Bass & Mandolin. The pair give a mainstage performance at 4:00pm on June 21.
Click here for more information.